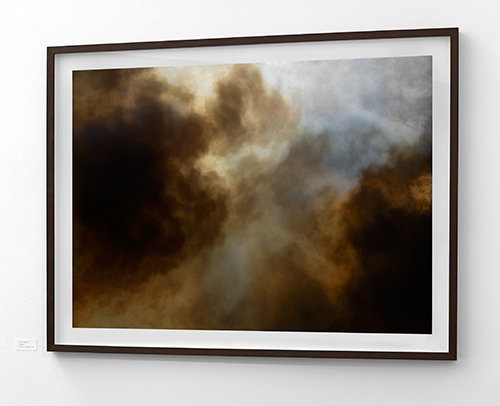 Wildfire
The Wildfire series comprises of abstract images of fire & smoke from a wildfire.
The images in the
"Wildfire"
series are created out of coincidences, but at the same time they reflects a time in life, where all seemed black & hopeless.
The contrast between the pitch black smoke & the beams of sunlight, constant fight to gain power without luck.
The swirl of smoke, fire & clouds in the strong wind constantly created abstract images, replaced by the next seconds later.
The fire started quickly & was over a few hours later, like life that can seem long & chaotic, but is fragile & short.
Like the "Satellites" series the abstract shapes & colors are enhanced & reworked more like an abstract painting.
"
The Wildfire series is made very quick & spontaneous, very much like the fire started.
Normally images are in a very long process from idea to the final fine art print.
I was inside working on a hot summer afternoon when a huge cloud of smoke filled the sky. It looked like the whole neighborhood was on fire at first glance.
Slightly shocking, but mostly I thought it looked pretty fantastic. I quickly grabbed the Hasselblad and a few lenses, and jumped on my bike to find a good spot, which turned out to be pretty tricky.
The wind was very hard, so the smoke was moving fast & unpredictable. A nearby field was on fire & because of the strong wind, it was spreading fast.
The fantastic shapes of the smoke, mixed with the clouds in the sky, was constantly moving & creating new images, soon to be gone a second later.
I tried to keep this momentum in the process & started working on the images straight away."
The cause of the fire is still unknown & luckily no one was harmed.
Installation view from the Wildfire exhibition during Copenhagen Photo Festival: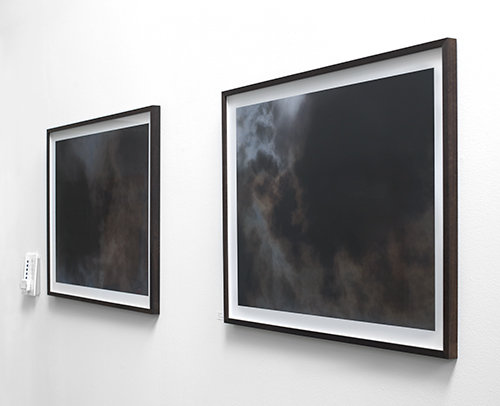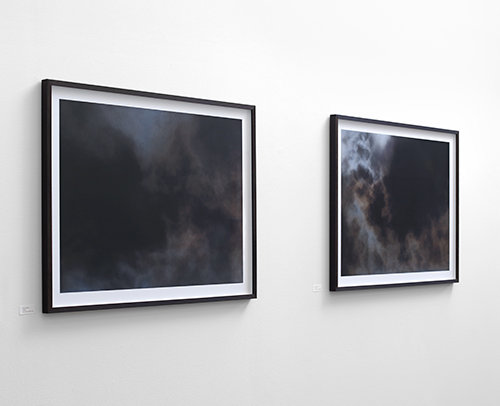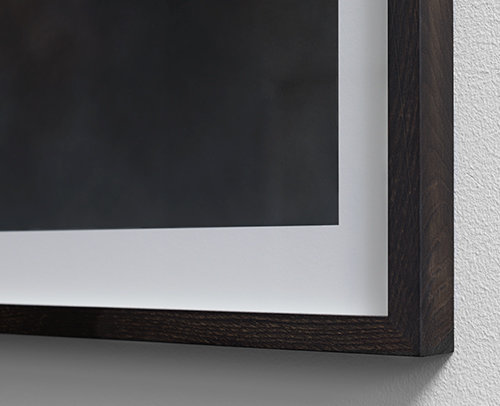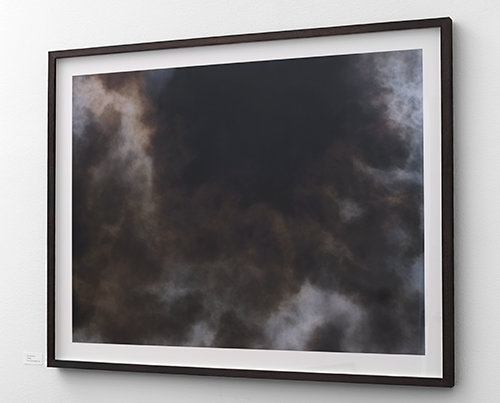 All images are framed in solid smoked oak on Dibond mount. The whole stem of the tree is used, which makes each frame unique, showing all the texture & growth rings of the tree. Bringing back natures own materials, back into the final piece.
All images & text © Kenneth Rimm